The first pictures of my Gallardo SE
Here are the first pictures that I have taken myself of my own car.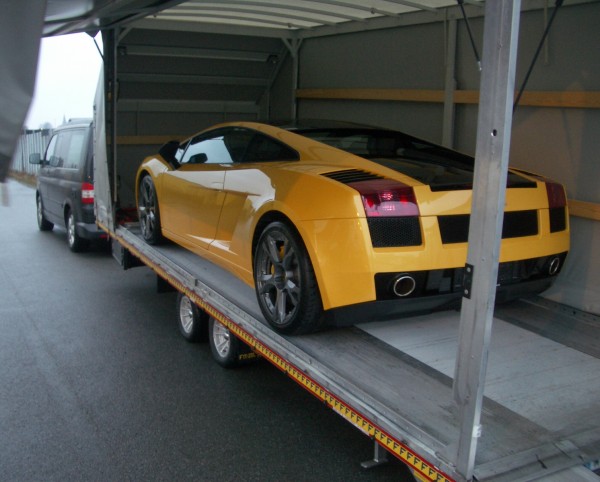 This is the only way I have been driving my Lambo so far -on a trailer...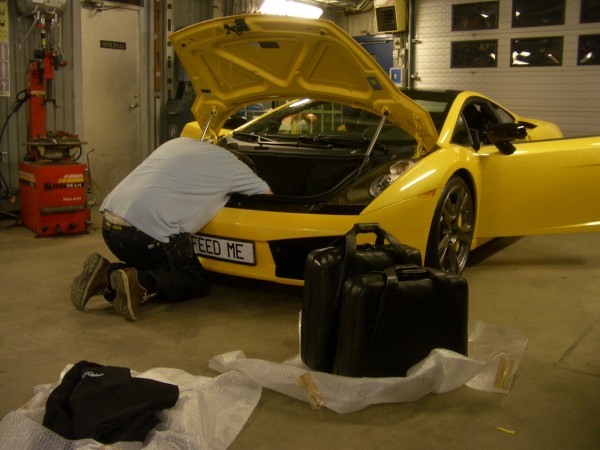 Niclas is looking for the engine...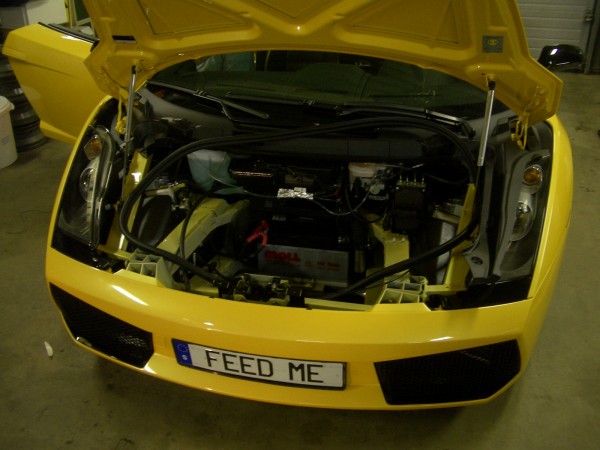 We have been taking the car apart, but still no sign of the engine!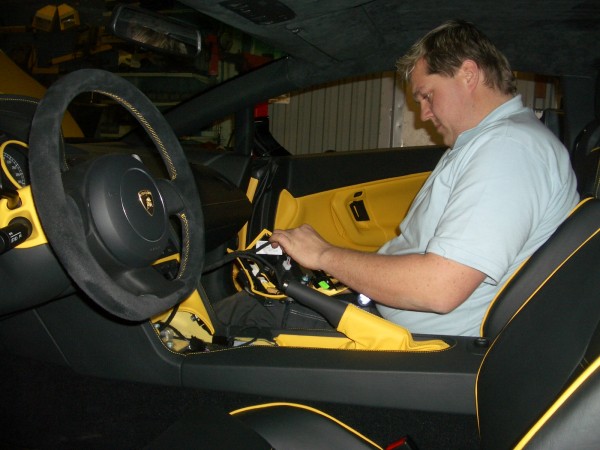 Niclas has just drilled a few holes in my brand-new dashboard...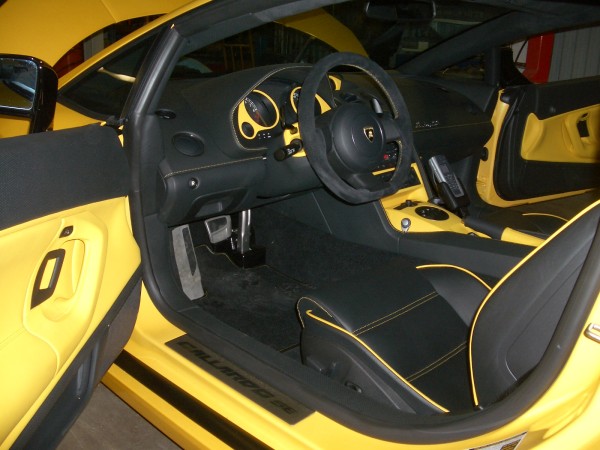 But the result turned out very well.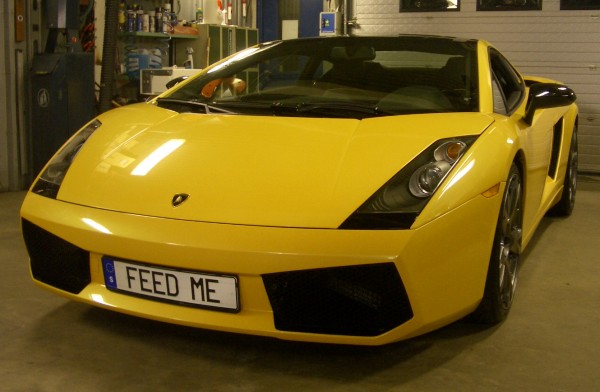 Ready to eat some Porsches and Ferraris!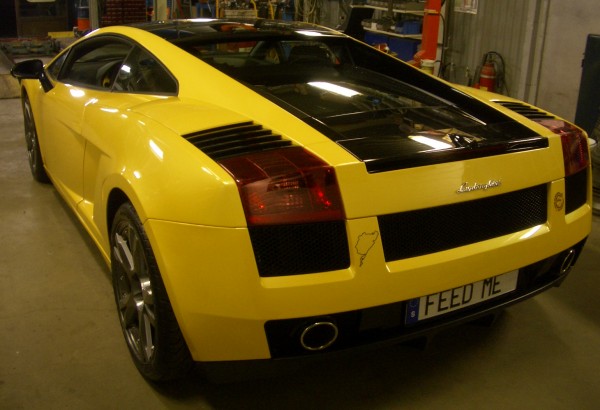 The Nürburgring sticker is on. Ready to go!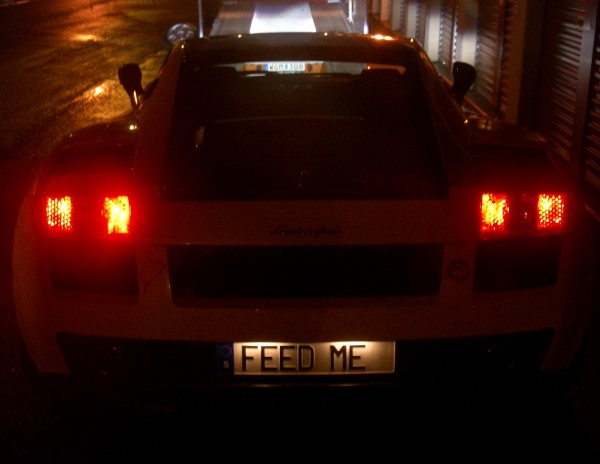 Lambo by night...